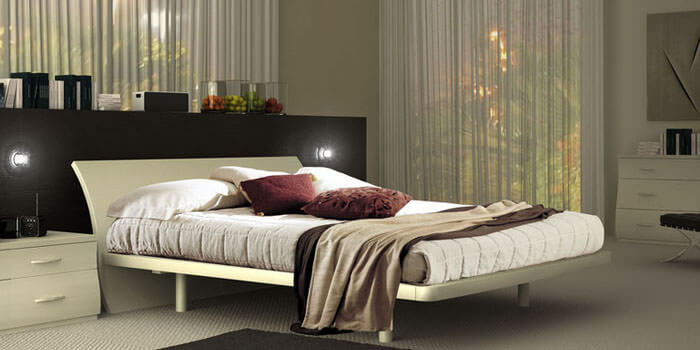 Which hardwood should I use for commercial flooring?
Nowadays, there are various types of wood flooring available in the market. That helps us to find the right wood laminates for our space. Hardwood flooring is getting popular day by day. Wood flooring helps to make it good and it is easy to maintain. If wine spills on the floor or children scratch the floor, the floor can be wiped out easily. Wood flooring has more durability and designers can refinish the floor if needed. Whether it is a commercial or office place wood flooring goes well with any space. Hardwood flooring is highly recommended in commercial places because it is highly durable and easy to maintain. Also, make the perfect appearance for the commercial spaces. wood flooring is the best option, if you want to invest good also it gives a natural feeling.
There are so many options for wood flooring, a number of finishes, texture, pattern, etc. Interior designers help their clients to find out the right type of flooring that matches the particular space. The hardwood flooring is oak. Ash, teak and mahogany, etc. this hardwood flooring always catches the eye of visitors and it never goes out of style. This flooring can be constantly used for thousands of years. Every hardwood has a different natural look and selecting the right finishes for space is important.
 

Oak
Oak hardwood flooring is one of the best wood floorings. Its hard texture gives a luxurious look to space and it is more durable than any other hardwood. There are varieties of oak wood present in the market in the form of colours like reddish, white, grey, etc. that help to create great flooring. Manufactured oak is designed in such a way that resist damages and stain of the floor and their natural features can always catch an eye of visitors. Oakwood flooring needs less maintenance ad it can easily be cleaned. Out of so many options of hardwood flooring, people usually choose oak wood for flooring. This flooring has been used for centuries because of its good looks and great durability. Commercial spaces are more crowded than residential so interior designers prefer this flooring for their clients.
This flooring has a hard natural texture that appears good in restaurants or cafes and it has good strength. Oak flooring can develop more colours in future because of its popularity. Oak flooring has great features and strengthens quality that creates a luxurious environment as well as being capable of serving long.
Ash
Hardwood floors magnify every space of commercial. ash wood is harder than oak and it is a good choice for commercial spaces or open spaces because of its durability. Every hardwood gives a different look like traditional, rustic or contemporary, etc. ash wood come with a few options of colours like white, grey-brown and cream colour. Basically, this flooring comes with light colour shades. This flooring goes well with the choice of light flooring. If a client wants light flooring then they can select this flooring and go with a dark creative option for décor or can add a unique artefact to highlight the commercial space. This type of flooring makes feel comfortable and provides smoothness under the feet.
This flooring is slightly higher maintenance than others. If you need great results then you need to keep up with regular treatment for insect issues. With its different pattern and texture of flooring and finishes, it can highlight the space of commercial. Which can also provide a unique transformation that will make your commercial space look different from others.
Teak
Teak wood flooring is usually preferred for luxurious and beautiful places. This flooring attracts many visitors because of its shine and beautiness. Teak wood usually comes with dark golden brown, tawny honey golden, yellowish-white colours with dark shades. Its rich colour and shine reflect the space and make the room more spacious. This hardwood flooring is more expensive than others but if you want to add highness or a glamorous look then this is the best option for commercial space. This good appearance always invites and attracts people to come and visit.
This wood usually offers a dark brown shade and pattern that goes well with the traditional theme style. It is one of the hardest wood and durable that keeps its quality for years. This flooring is highly resistant to any other scratches, damages and capable of handling high traffic areas such as malls, cafes, restaurants or any other commercial spaces. Some of the teak wood comes up with a high shine so that they don't need extra polish. Simply mopping or cleaning can keep their shine and make the space more attractive. Because of its hardness, it is unlikely to absorb water moisture. It is durable and does not get damaged easily, this is one of the best benefits of teak wood flooring. Its natural hardness and oil can protect the wood from insects.
Mahogany
Mahogany wood is also the hardest wood than oak and it means it will be lasting for years. This wood flooring is categorized in its brown-red colour and striped looks. This wood is eye-catchy that are also used to make guitars and when it applies to commercial spaces it gives different look to the place. It is highly used in flooring because of its catchy look and great durability. Because it is so hard cutting this wood can be difficult if you won't do it by yourself.
In outer commercial space, designers recommended mahogany wood flooring because it absorbs sunlight so does not fade easily. This is important to consider if your flooring is where the sun contacts most. This wood is available at reasonable prices in a market that gives value to space. This flooring gives a classy and rustic look to space which is great for commercial spaces.
Facebook | Instagram | Linkedin | YouTube | Google Map  | Bing Map |